Having a baby is both exciting and scary. The happiness of having an addition into the family and the fear of not knowing what to expect can be overwhelming. A challenge that many parents face when it comes to their children is not knowing exactly what to feed them other than the mothers breast milk or the popular goat milk formula. It becomes even more challenging as the baby grows older but has still not made it to the one year mark because at some point you will have to switch from liquid to solid foods and the challenge is to know what to feed the child and what to avoid. Here is what you should avoid feeding your child during the first year.
1. Avoid honey at all costs
If your baby has not made it to a year yet, kindly ensure that you avoid giving them honey or any kind of food that contains honey. This you should do to prevent your baby from getting botulism. Although this illness is not fatal, it is quite serious and can have very unpleasant results on the baby such as constipation and lack of appetite. The spores found in honey do not affect adults but can be quite harmful to the baby. Other effects include dehydration as well as lethargy.
2. Juices
Babies below one year should not be taking any kind of juice. Juice does not contain any of the important minerals that babies require for proper growth and development. Giving babies juice, especially fruit juice can quite significantly diminish their appetite for the things that should be the bulk of their diet during the first year. Breast milk should be the number one thing that the baby feeds on during the first year.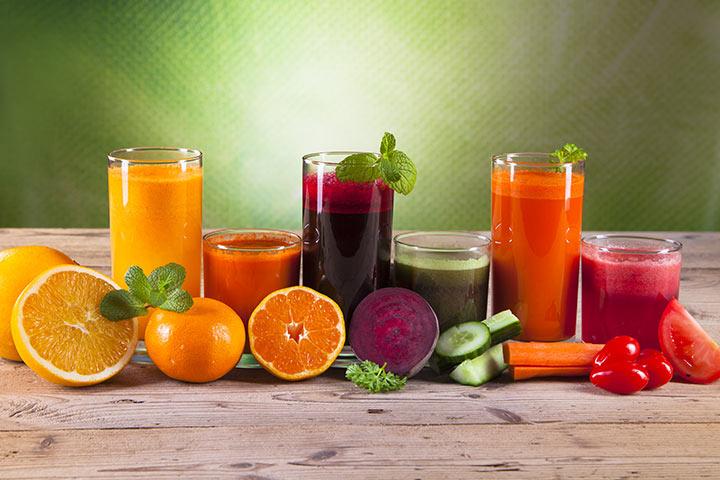 3. Foods made from grains
At this point, am sure most parents are wondering what it is that they should actually be giving to their babies. The grains in question however are those that have been refined. Some nutrients in carbohydrates are somewhat lost when these grains are being refined. It would be advisable to only look out for whole grains to feed your baby. You should not be interested in giving your baby refined grains if they are still below a year old.
4. Sugar and sweets
Far from the long term implications of introducing sugar to your baby at a young age, it turns out that babies do not naturally know what is sweet and what is not. This knowledge should tell you that they do not mind not having sugars. The potential long term effects of introducing sugar to your baby at a young age include a choking effect every time they eat as well as diabetes and poor growth and development.